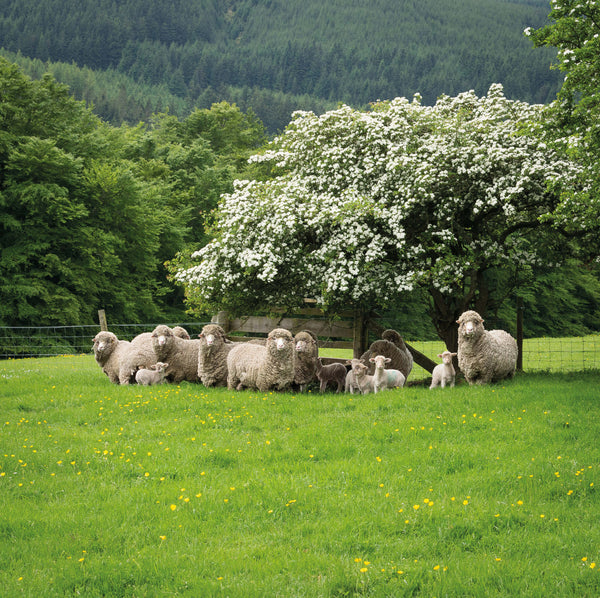 Environmental Sustainability
Our luxury woollen spun flannels are made from Monadh merino fibre, from sheep born and bred in the lush Scottish Highlands. Monadh is a Gaelic word which refers to moorland which is not actively farmed or forested, and designated as Special Areas of Conservation. 
Renowned for its ethical and transparent supply chain, this high quality fibre has a unique softness, lustre and suppleness, due to it being sourced from such a well-nourished and healthy flock. Once clipped, it crosses the border to an English mill where it is woven into the check and mini-houndstooth cloths we have chosen for our jackets. This fibre is limited in supply and exclusive to Holland and Sherry.
The cloth is REACH certified meaning there is a restriction in the chemicals used to process and colour the fabric, protecting both human and environmental health. There is also a guarantee against the cruel and outdated practice of mulesing, now illegal across the UK and Europe.
ETHICAL PRODUCTION
Our unique jackets are meticulously designed and handmade, using durable, natural fabrics and couture techniques. Our garments are created to be enjoyed for a lifetime of adventure and passed down as heirlooms. We are proudly part of the slow fashion movement, an antidote to the overconsumerism seen in the modern fashion industry. We only make to order so there is no waste, overproduction or discounting within our brand. Our tailors are paid in line with their incomparable experience and talents. Our luxury fabrics are limited in production and locally sourced.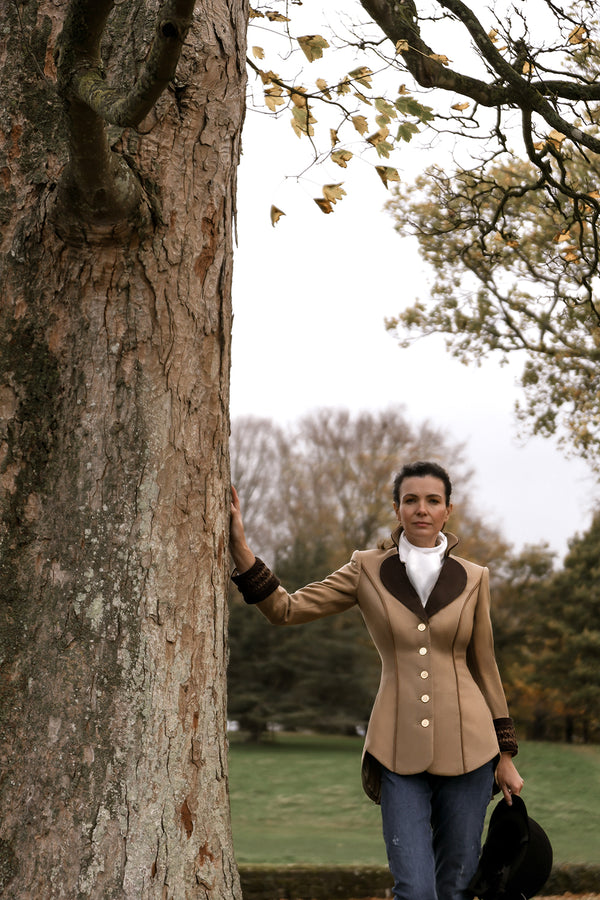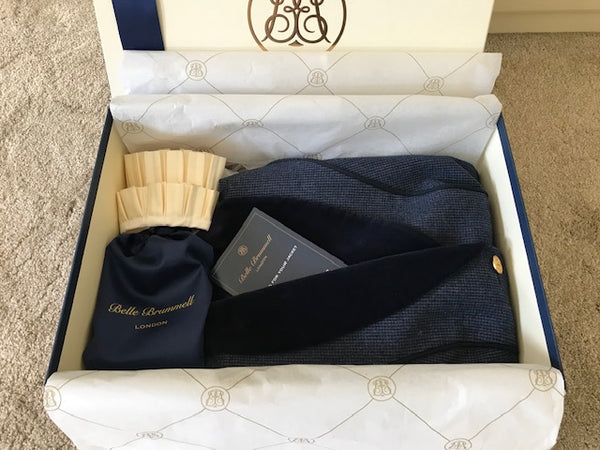 OUR PACKAGING
Once completed, your jacket will be packaged with care, before making its way from us to you. Our custom Belle Brummell luxury giftboxes are made from 73% recycled materials and are 100% curbside recyclable.
You will also receive a garment care booklet and branded hanger which will support you in properly caring for your jacket for years to come. We are on hand to offer advice regarding any repairs which may be needed in time, or in recommending a dry cleaner's able to care for our specialised fabrics. Looking after your jacket will extend its lifespan and keep it away from landfill.