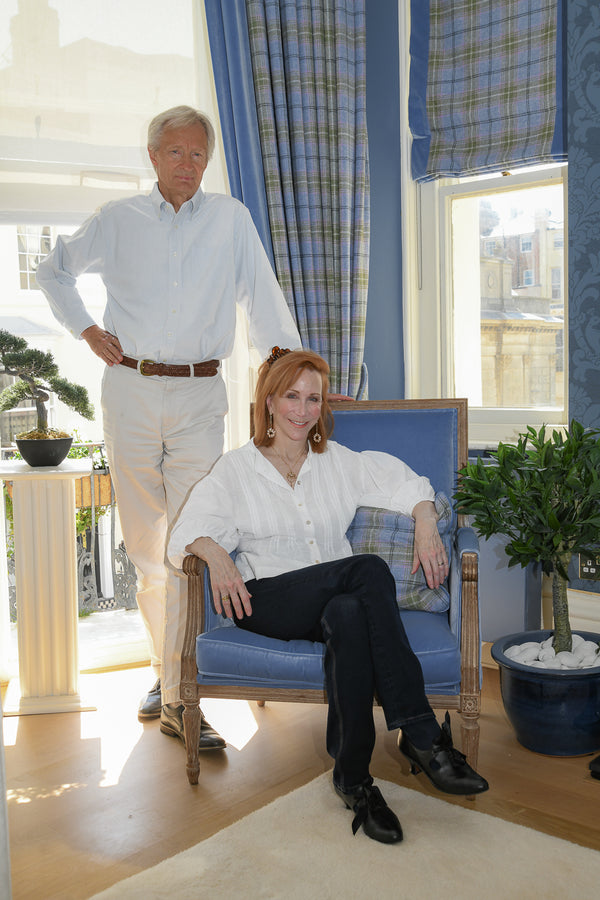 A note from our Founders
Having always admired the history of tailoring and craftsmanship within Britain, we wanted to build a business in this tradition, with women at the heart. So much so, that we made the move from the U.S. to pursue this next chapter of our life.
We now enjoy working with a team of highly skilled tailors and source our beautiful wools from local mills, creating something elegant for the modern woman. We are here to ensure you have a wonderful experience with Belle Brummell from start to finish!
Claudia Fisher – Creative Director
Following her training at the prestigious Juilliard School in New York City, Claudia, our Creative Director, forged a career in classical theatre and opera, where she experienced first-hand the joy of wearing stunning and intricate costumes. Having always loved the classical arts, she spent the next 18 years working in classical interior and architectural design where she deepened her love and understanding of 18th and 19th century history, classical design theory and luxury fabrication.
Claudia infuses her passion and experience into the process, leading the creative vision for the Belle Brummell brand.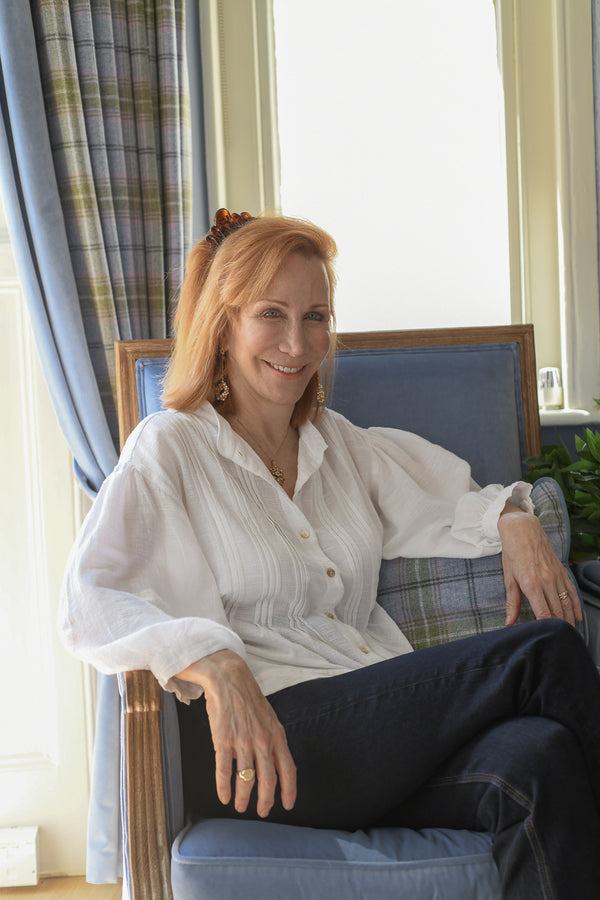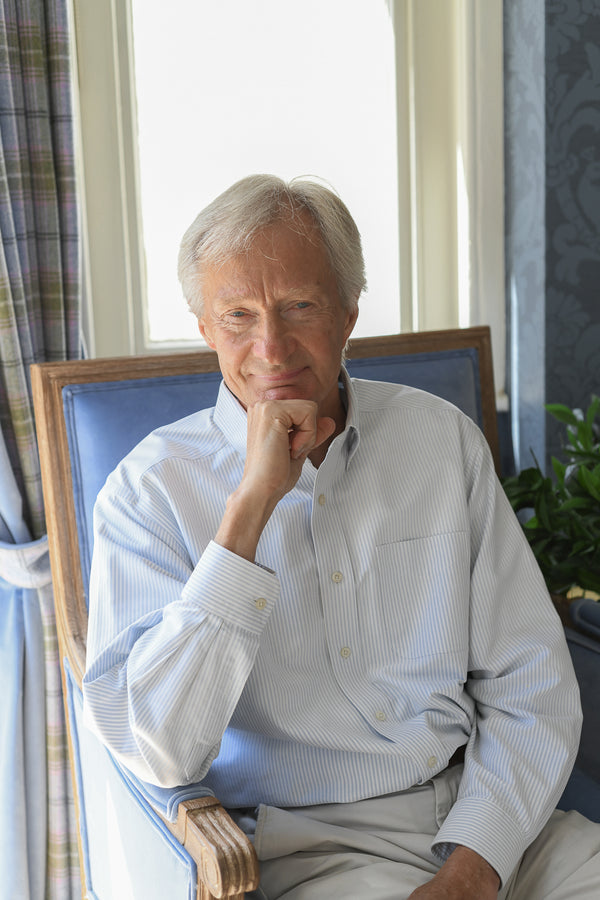 Norman Fisher – CEO
Norman spent his corporate career in senior management positions with Fortune 500 companies in Canada and the United States, earning his MBA from the University of Maryland, USA. He then made the move into property investment, dipping his toe into the world of entrepreneurship, using his many skills.
He leads the operational and financial aspects of the business, ensuring that Belle Brummell thrives, building a reputation of excellence and integrity with all customers and stakeholders.
Siena Summers – Brand Assistant and Marketing Executive
Siena is a BA Fashion Marketing graduate from the University of Leeds and has valuable industry experience.
Her role focuses on developing and implementing brand strategies, general assistance and administration, content creation and designing marketing materials.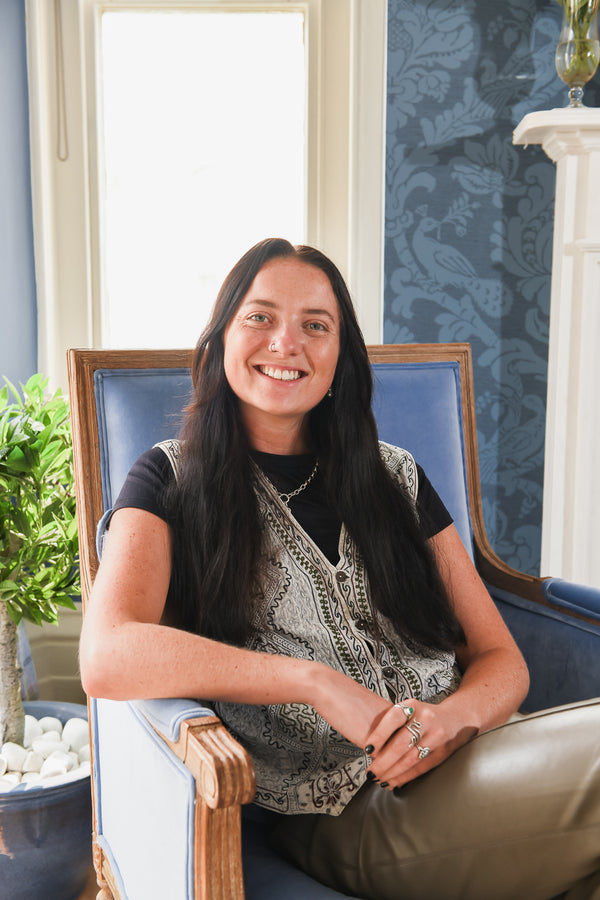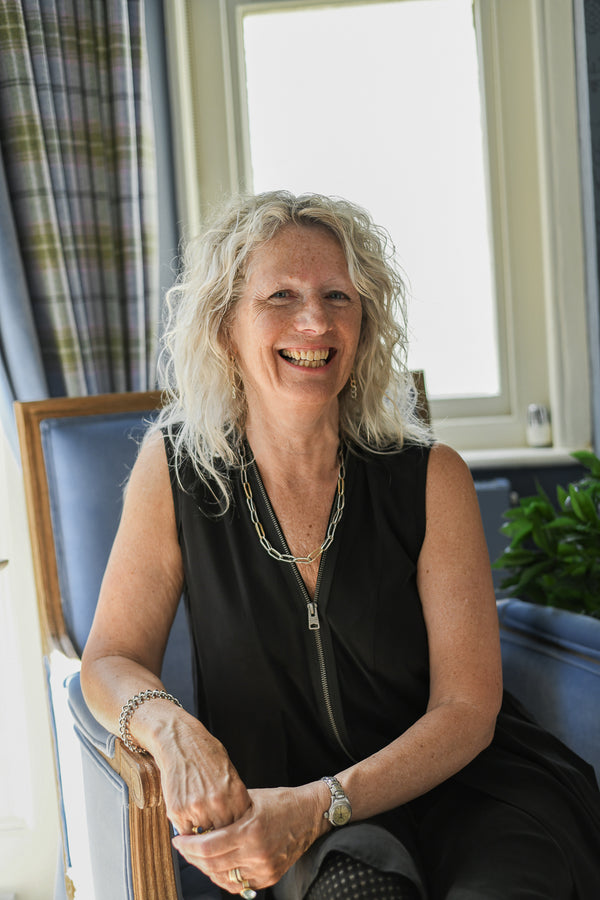 Karen Foster - Senior Style and Fit Consultant
Having studied Fashion & Textiles in Brighton, Karen worked between London and Brighton as a designer for the next two decades, specialising in couture patternmaking and bespoke womenswear. She then took on a different challenge, starting a successful independent gallery amongst the bustling Brighton art scene, where she curated jewellery, glass, ceramics, sculpture and wall art. This led her to be recognised by the British Crafts Council.
Karen is excited to get back to her fashion roots. Her myriad experience perfectly lends itself to the world of Belle Brummell, fusing her technical knowledge, appreciation of decorative objects and passion for customer experience.