ONE MORE THING
Elegant Attachable Shirt Collar and Cuffs
For additional versatility, we have created two different sets of attachable shirt collars and cuffs for the jackets. Some women prefer to avoid the extra mass of a blouse and these sets can be snapped into place in a minute.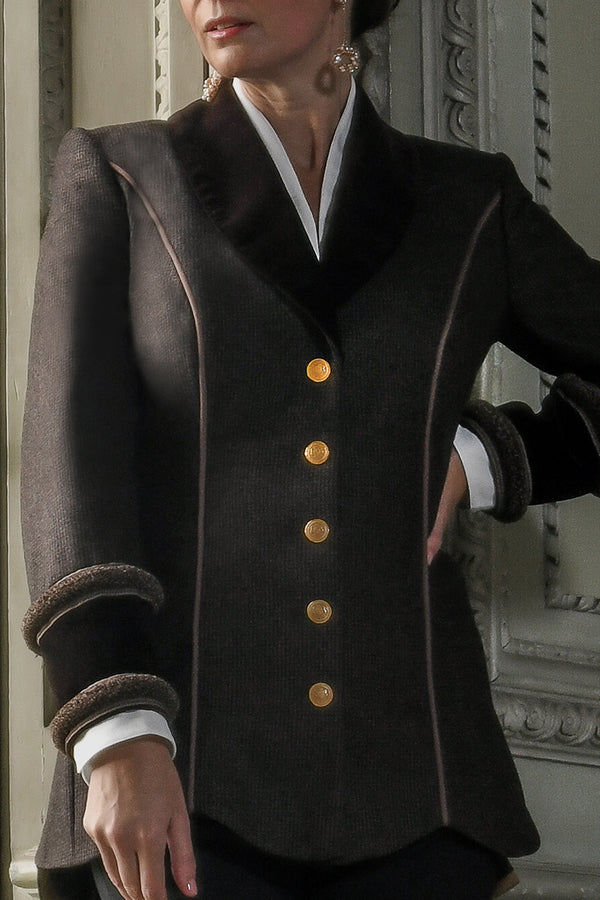 Day Collar and Cuff Set
For daywear, we offer a set which includes a snowy white pique cotton collar and simple day cuffs that can be snapped into place on the jacket.
Evening Collar and Cuff Set
For evening, we created a collar and cuff set made out of a creamy ivory silk satin in a mini-box pleat. The collar frames the face beautifully and the box pleat cuffs snap into place with poppers.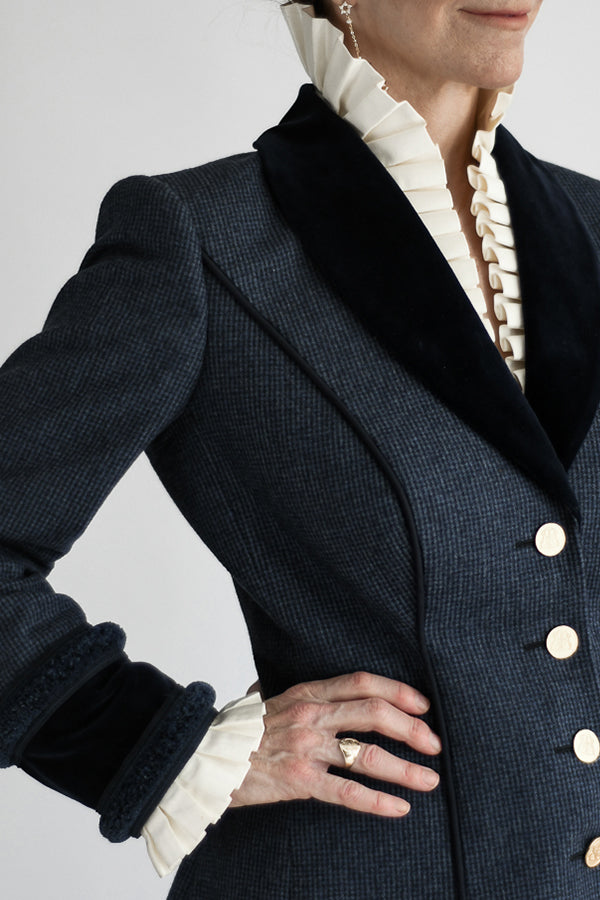 CREATED FOR VERSATILITY
One Jacket Collection, Many Looks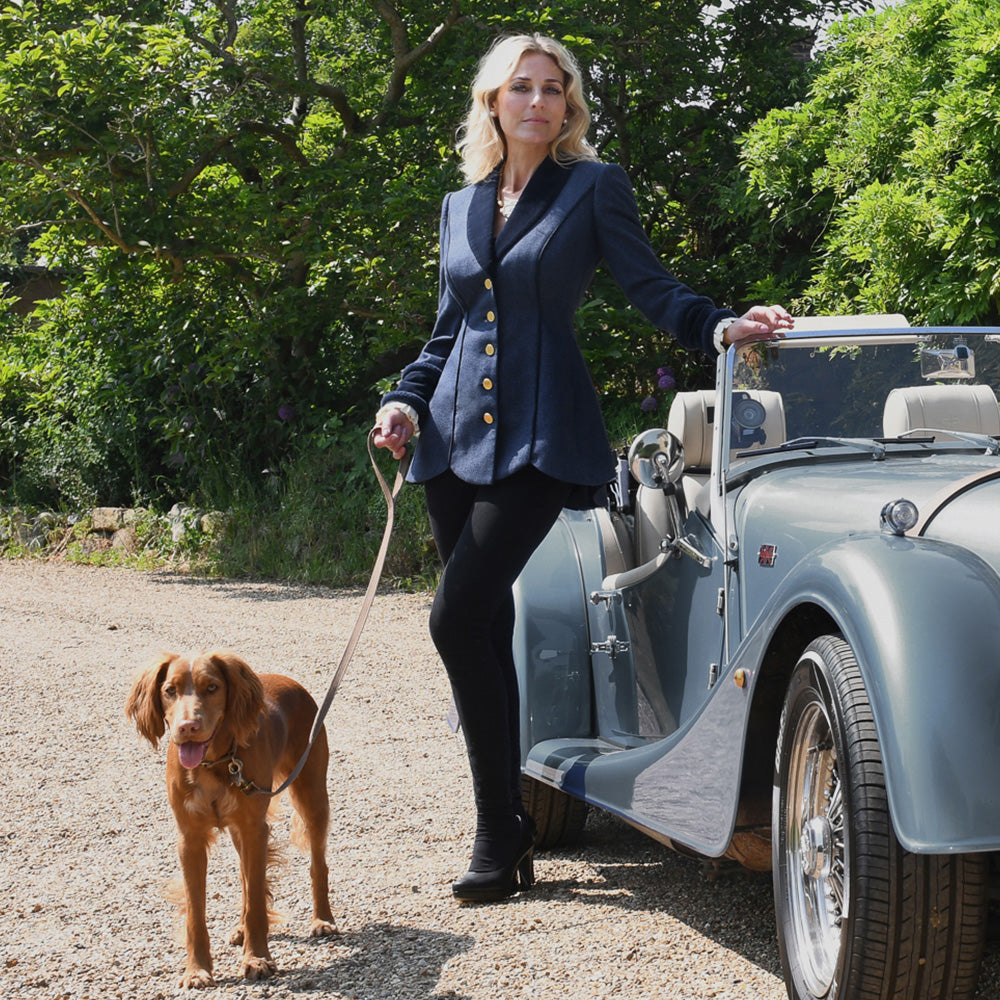 Weekend Wear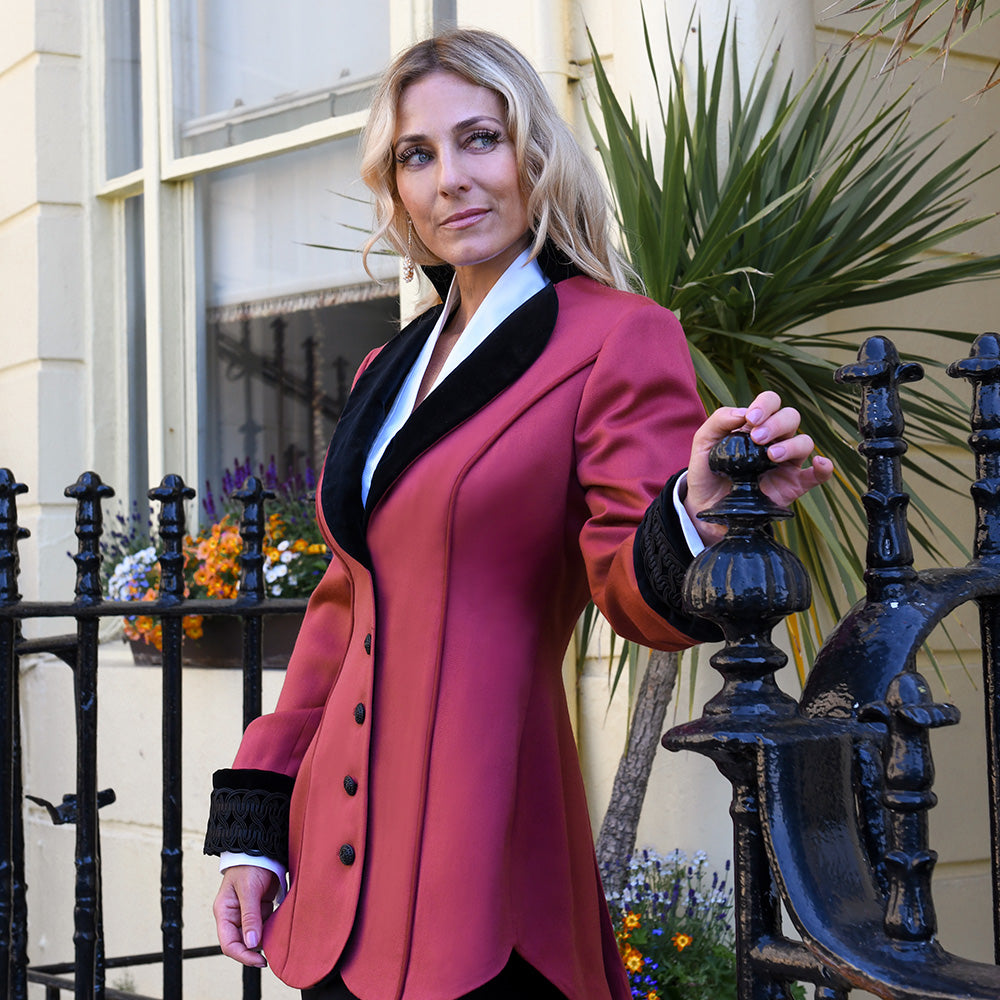 Day Wear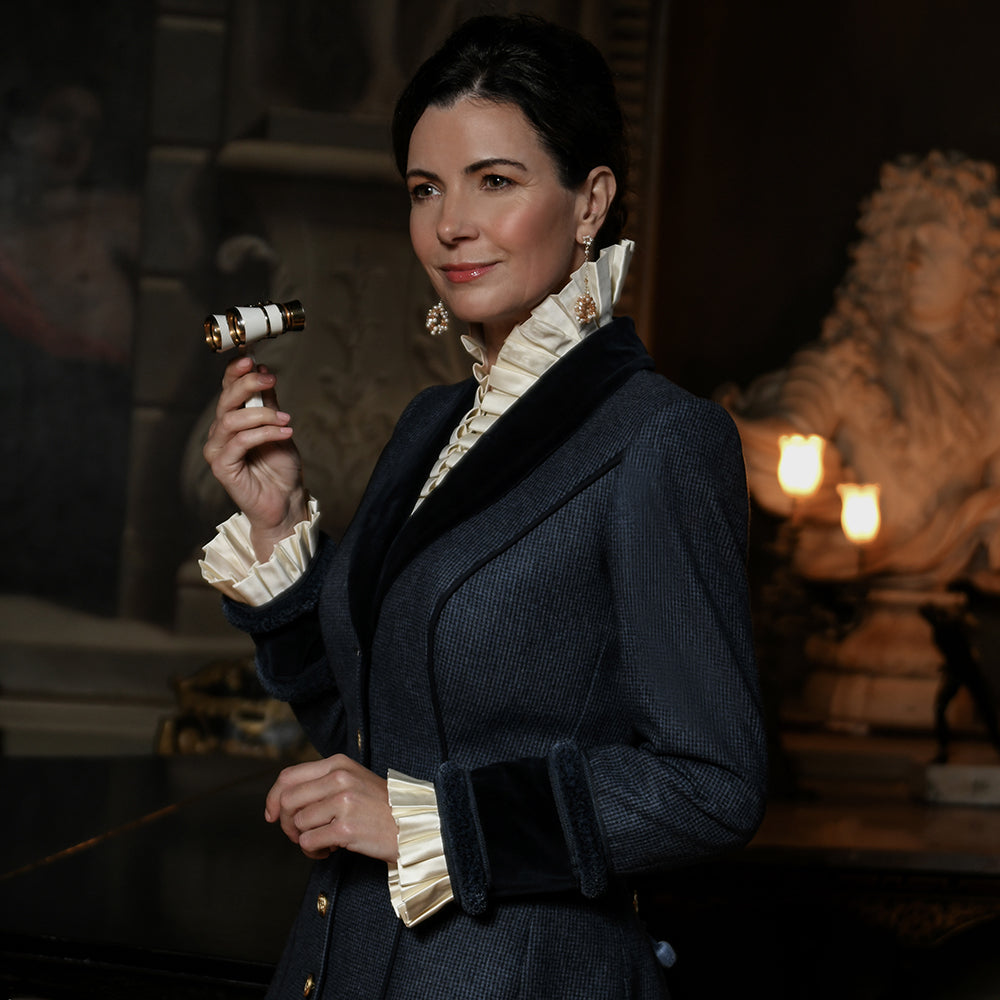 Evening Wear
"If you can't be art... wear it!"
Oscar Wilde
Make an Appointment
Do not hesitate to contact us if you have any further questions or would like to set up an appointment. We will be in touch within 24 hours or our next business day.