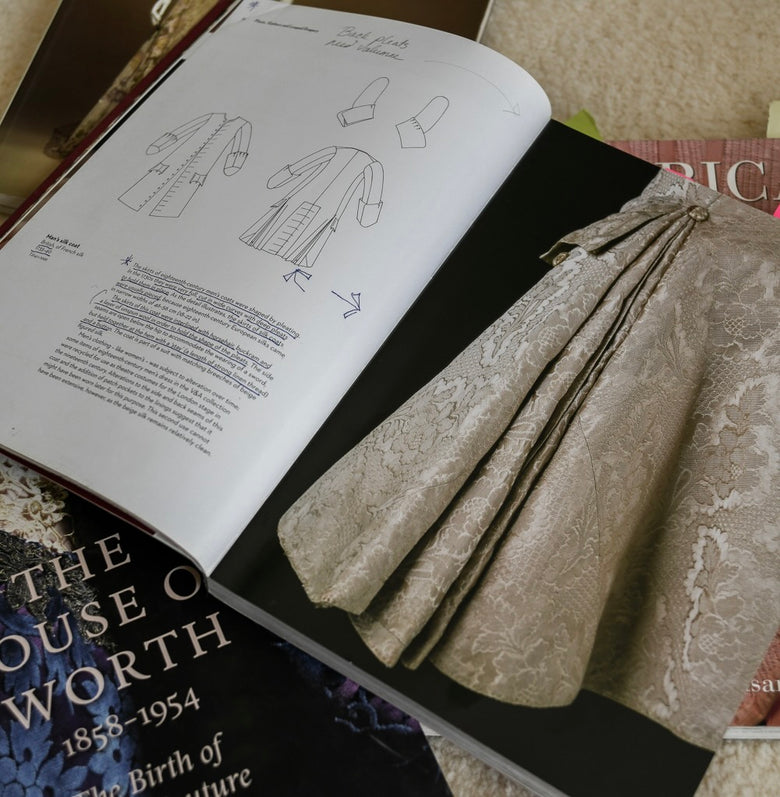 Tiny True Tales
"An Evening Out"
We were going to see a show, Hamilton, in the West End, London and I decided to try out one of the new jackets that had just been made up - The Reynolds No.4 in Mid-Blue. Before the show, we ran into a little restaurant in the area to get something to eat. The restaurant was highly lit on the inside and I noticed through the windows that there were tables set outside the restaurant as well.
After dinner, as we were leaving, I had this weird sensation that someone was staring at my back. I turned around and noticed three ladies with their noses pressed against the glass, staring at my jacket. When I saw them I smiled and they jumped back from the window, embarrassed and all three waved at me. I think they liked my jacket!
"A Royal"
It was an unusually warm and lovely Sunday morning. We were off to church and I thought this time, I would try wearing another new jacket - The Gainsborough No.1 in Pink. After the service we walked to one of my favourite brunch places. As I was just tucking into an enormous pile of pancakes, a young man walked by and asked me if I were a royal. "Not today" I replied, with my American accent.
"Airport travails"
We were waiting in a long line to get onto our plane (not an unusual experience these days). As we were travelling to the states I thought I would get out another Reynolds jacket, in a soft heather purple colour. As I tried not to get impatient in the line, an airline attendant looked at me and very sweetly said, "I love your jacket!". The next thing I heard was the woman who was standing behind me in line, quip "You should see it from the back!". 
"Chivalry is not dead yet"
I was rushing out of the Brighton station ticket office wearing a brown mini-houndstooth version of the Reynolds Jacket, clutching my ticket to Victoria station, when a very nice middle-aged man opened the door for me and said "Lovely jacket". Say no more!
"A small appreciation"
I was sitting down having coffee, when I felt this small tug on the back of my jacket. I turned and a young girl aged around 8, with eyes like dinner plates, looked up at me and said softly "I love your outfit". I was so touched. When she left, she came over and waved goodbye to me. So sweet.